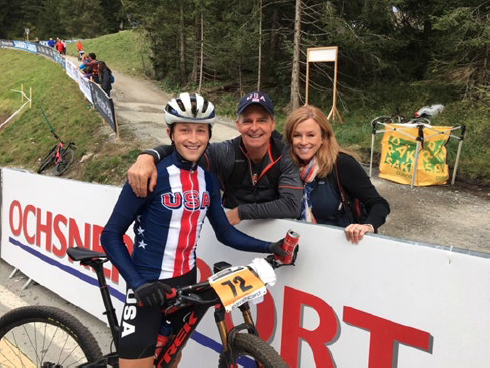 Steve Beckett – KICL Co-founder/League Co-Director steve@kentuckymtb.org
Steve has been involved in cycling and mountain biking since the late eighties. Formally President of a local Cycling Club in Paducah, KY (CRCC) he organized road ride events and mountain bike events and local races throughout Western Kentucky.
Steve gained his professional Trail Builders certificate with the Forest Service at Land Between the Lakes (LBL) recreational area where he has maintained a trail section on the North South trail system for over 10 years. Recently Steve, coupled with some local MTB team parents, designed and built a new trail in the KY Dam State Park area for hiking and biking.
Steve's family is his wife Ann, two daughters Paige and Sydney and son Carson. They enjoy traveling to support Carson in his MTB racing both on the collegiate scene and nationally across the USA, and sometimes on the International World Cup/Championship stage.
As Carson, was coming up through the local MTB racing scene competing regionally and nationally, Steve started looking for high school programs that would allow his son and a few friends to ride and race together. The NICA school team format really interested him. After two years of attempts, he found the newly formed TN League and started the first Kentucky school-based Club team as the Head Coach. for 8 years. Since them he remains a L3 coach with the Marshals and is the KICL Co-Founder and Co-League Director.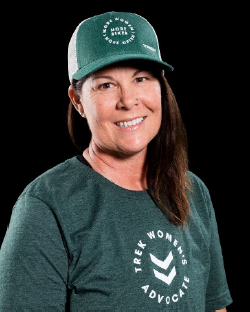 Denile Hill – KICL Co-Founder/League Co-Director denile@kentuckymtb.org
Denile Hill is currently a marketing professional working in the bike industry. She has been riding mountain bikes for 25 years and was a local racer in Michigan and North Carolina for about a decade. Denile is a Trek Women's Advocate, the treasurer for Kentucky Mountain Bike Association Bluegrass chapter, and Professional Mountain Bike Instructors Association (PMBIA) level 1 certified coach. Denile has also been a girl scout leader, a climbing and whitewater guide, and is currently the Head Coach for the Fayette County Composite Team in Lexington, KY. Denile organizes and leads women's mtb skills clinics across the country and works with other bike industry professionals to create opportunities for people to ride bikes and work in the cycling industry. She sits on several non-profit boards including 4-H, the American Diabetes Association, and the Kentucky Bike Walk Summit Steering Committee.
When the trails get wet Denile can be found running rivers with her husband, Hanley, rolling around on a yoga mat, and mentoring clients through a wellness coaching practice. Denile is a mom to Natasha (who grew up on the trails) and the human servant to a 4 lb. yorkie named Puck.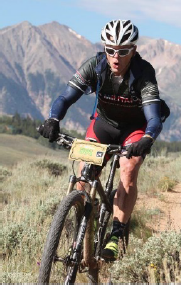 David Haines – Board Member/Coach Supporter Chair david@kentuckymtb.org
David Haines has been an avid amateur cyclist all his life. He served as a soldier and officer in the US Army for almost 30 years. In 2006 he was seriously wounded by a roadside bomb while on patrol in Baghdad, Iraq. Cycling was a critical activity in his almost three-year recovery and rehabilitation from his wounds.
His experiences have allowed him to mountain bike with former President George W. Bush and be one of the featured service members in President Bush's book "Portraits of Courage". For a brief time after his military retirement he worked for a nationwide nonprofit focused on assisting injured service members and first responders recover and rehabilitate through cycling. Since recovering from his injuries, he has completed some of the toughest ultra-endurance mountain bike events in the world including the Leadville Trail 100 MTB Race and La Ruta de los Conquistadores in Costa Rica.
David is committed to bringing the benefits of mountain biking, exercise, and the outdoors to the youth in his community. His current efforts include expanding trails and greenspace providing greater opportunities for mountain biking and outdoor recreation in his local community.
He is a member of the board of directors for the Adaptive Cycling Foundation (https://adaptivecycling.org/) and a member of the board of directors and a trail steward for the Kentucky Mountain Biking Association-Lincoln Trails chapter.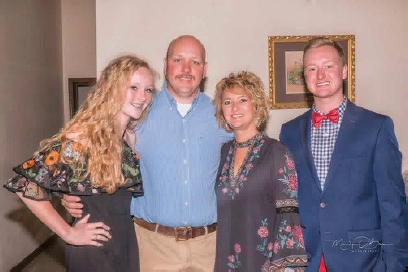 Ralph Jennings – Board Member/Treasurer ralph@kentuckymtb.org
Ralph started mountain biking in the early 90's and has rode ever since. He is active in his church and community. Ralph has coached youth sports for 13 years including soccer, basketball and mountain biking and is devoted to the development of student athletes on and off the bike. Ralph has also been involved with building sports clubs and has been involved with league boards and booster clubs. Ralph and his family have been involved with the High School Mountain Bike Team for 6 years in several roles currently an assistant coach; assistant chief course marshal for the Tennessee League. Ralph is very excited and is looking forward to the development and growth of the Kentucky League.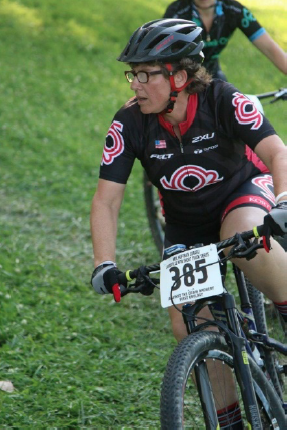 Jennifer Hester – Board Member/Coach Supporter jennifer@kentuckymtb.org
Jennifer Hester is a middle school Social Studies teacher in Louisville, KY. She began mountain biking at age 8 when she would boldly ride across front yards instead of staying on the sidewalk. After various crashes on a 3-speed Huffy, she finally became a real mountain biker when she bought a Trek 800 with her brand-new credit card after graduating from Morehead State. She started entering races and endurance events in her 40s and is known locally as an accomplished average athlete. She has run school bike clubs and currently helps coach the Revolution Development junior mountain bike team. Jennifer is IMBA-certified (Level 1) and has helped coach several clinics in the region.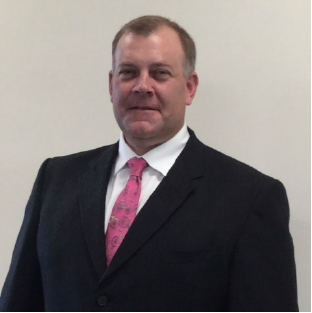 Troy Hearn – Board Member/Volunteer Coordinator troy@kentuckymtb.org
Troy Hearn has served on the board of the KY Mountain Bike Association (KYMBA) since 2008. Mr. Hearn has also worked as the Kentucky State Bike and Pedestrian Coordinator since 2012. Under his leadership in KY, the number of quality off-road trail systems has grown by over 300%, there are now 60 cities or counties with a Bicycle and Pedestrian Master Plan (which have been put into action), and the KY Bike/Ped Program has received national recognition. Both KYMBA and the KY Ped/Bike Program have formed several statewide and national partners to help the continued growth of the bicycling. Mr. Hearn has also been a member of the Bluegrass Cycling Club (BCC) for over 20 years. He has been, and continues to be, an outstanding bicycling and pedestrian advocate for KY. Mr. Hearn graduated from the University of KY in 1996 and is married with three children and one grandchild.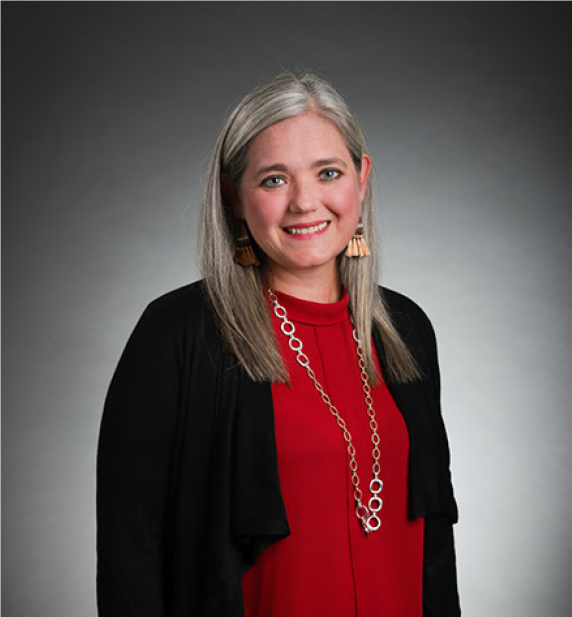 Christine Vaughan – Board Member/GRiT Coordinator christine@kentuckymtb.org
Christine is the Aquatics Director for the Greater Louisville Southeast Family YMCA and Director of Operations and Creative Services for Louisville Family Fun. She has a background in nonprofit management, fundraising, marketing, and logistics. She is a Girl Scouts of Kentuckiana Board member and troop leader. Christine loves to plan events, and a checklist makes her smile. In her spare time, Christine contributes her project management skills to several community organizations. Riding is her passion and introducing new people to the sport keeps her going.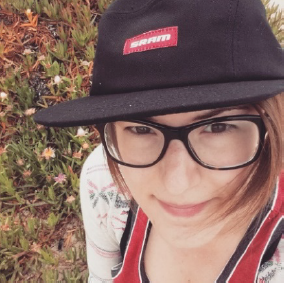 Vanesa Boyette – Board Member/GRiT Assistant Coordinator vanesa@kentuckymtb.org
Vanesa Boyette has worked in the cycling industry for 15 years. While she is an ace bicycle mechanic her marketing degree led her away from home to work with top companies like Hawley and Sram. In 2016 her love of Kentucky brought her back to the Bluegrass where she continues to work in the cycling industry. Vanesa loves everything about the experience of mountain biking. Riding inspired confidence in her at a young age and she hopes that leading kids along that same trail will inspire that same confidence in them on and off the bike. Vanesa is the Head Coach for the Fayette County Composite Team, wife to Andy, and the proud momma of her trail hound, Della.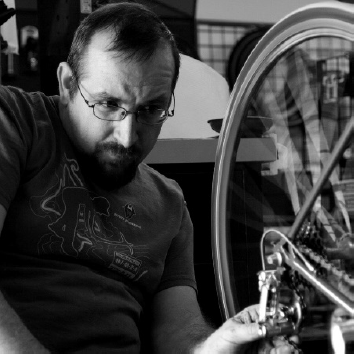 Vince Carman – Board Member/Teen Trail Corps Coordinator vince@kentuckymtb.org
With over 20 years as a cyclist and cycling advocate Vince Carman is passionate about all facets of cycling. He is a Certified Level 2 Mountain Bike Instructor with BICP, Commissioner on the Kentucky Bike and Bikeway Commission, a Cycling Representative on the Trails Advisory Board for Kentucky RTP Grants (Recreational Trails Program), and a trail consultant, designer, and builder. Vince is also the Chairman of the Radcliff Forestry Board; which oversees Saunders Springs Nature Preserve and the Chairman of KYMBA Lincoln Trails Chapter. He is most passionate about creating opportunities for people to ride bike and his dedication to the cycling community is second to none.
Carson Beckett ~ League Supporter
Carson Beckett is a native to Western Kentucky's Great Lakes region and developed his love for the sport of mountain biking there. Growing up, the sport came to him through his father and the friends of a local bike shop team. He began to travel across much of the southeast to ride and race. Carson started racing in NICA through the TN League the first year it was started. Racing varsity his 3 high school years he was undefeated in his NICA career and led his team to 3 state championships. He was the recipient of the Trek All Star Athlete award through NICA. His experience with NICA was extremely gratifying to be able to share his love for the sport of mountain biking with so many of his friends, schoolmates and community members.
His passion eventually led him from small-town Kentucky to traveling the US and globe where he now competes internationally in cross-country racing. He has been a part of seven different European race tours, named to three world championship teams, and has landed on the podium in several national level events.
Carson's mountain bike experience provides in-depth knowledge for all new NICA riders, both as adventure riders and performance riders. Starting as a young rider, continuing through NICA and nationally and into collegiate years, internationally and into his Pro career provides excellent perspective for all upcoming Kentucky League riders that very few mountain bikers across the country have gained.
Carson is a graduate of Brevard College in North Carolina with a Bachelor of Science degree in Exercise Science. Brevard is a rich environment for mountain biking where he continues riding professionally and coaching. He is most excited to be able to pass his experiences on to the next generation in order to bring more advocacy and excitement to the sport. Not only that, he is staying closely involved with his hometown region's up and coming teams in order to help build up the skill and knowledge of the NICA students.