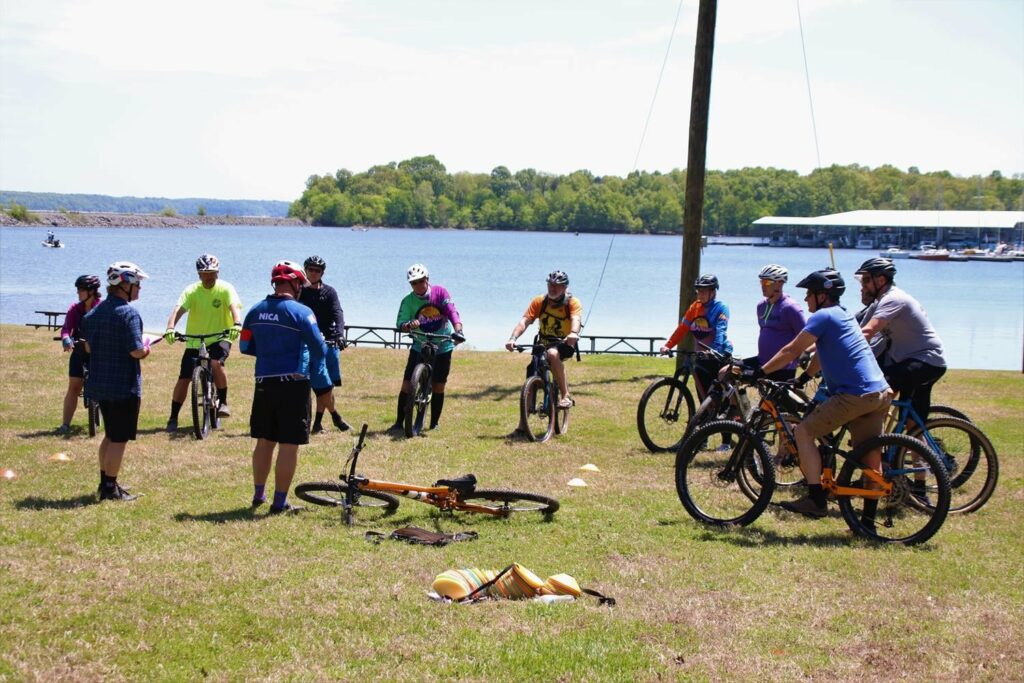 JOIN US!
2022 KICL Leaders Summit
YOU DON'T WANT TO MISS THIS!
APRIL 23 – 24, 2022
Marshall County High School*
416 High School Rd., Benton, KY 42025
The 2022 Kentucky Interscholastic Cycling League Annual Leaders Summit will bring together coaches (and other team leadership) — both new and experienced—to develop skills and knowledge, share strategies, and build community. We invite you to learn and share with other coaches, KICL leadership, and NICA National leadership.
YOU HAVE QUESTIONS. THIS IS WHERE YOU GET ANSWERS!
The purpose of the 2022 Leaders Summit will help leaders establish their team, recruit coaches and new riders, and will help existing teams grow their program. The Leaders Summit will arm you with the knowledge, skills and resources available to assist you in establishing an official club sport at your local middle or high school as well as starting a composite team with independent and home-schooled student athletes.
The Leaders Summit will have two coaching tracts; new coaches and returning (experienced)coaches . There will be OTB 101 & 201 skills certification clinics on Sunday We are also offering a NICA approved 8 hour Wilderness First Aid (WFA) course on Sunday only.
This is also a great way to get all your CEU's in one place!
Remember: you must choose only one course on Sunday – OTB101 or OTB201 or WFA.
Date: 4/23 (Saturday): Leadership, Risk Management and Sustainable Team Structures
IMPORTANT! CPR HYBRID CLASS PARTICIPANTS – PLEASE READ THIS AND USE THE LINK BELOW! Saturday from 4:30 – 6:30 pm we will be offering a hybrid CPR class. You will need to register for the in-person portion on the Leaders Summit Eventbrite page AND the on-line portion here https://elearning.heart.org/course/776. You must complete the on-line portion prior to the in-person class and must print out your certificate of complete and give to your in-person instructor on Saturday.
Date: 4/24 (Sunday): Teen Trail Corps, NICA Adventure, and NICA On The Bike Skills for Coaches.
Sunday will go a little deeper into programming and skills. You will also be on your bike for OTB101 or OTB201 or inside for NICA Approved WFA.
Here is the detailed agenda: https://acrobat.adobe.com/link/track?uri=urn:aaid:scds:US:db300fb5-5482-3f73-a83e-4c97cb5d49a5
Here is the registration link through Eventbrite: REGISTER HERE
A limited number of partial and full scholarships are available for those who need financial assistance. For more information, please contact steve@kentuckymtb.org.
Lodging: KDVSP Home Page
*venue/dates may be subject to change due to unforeseen events.