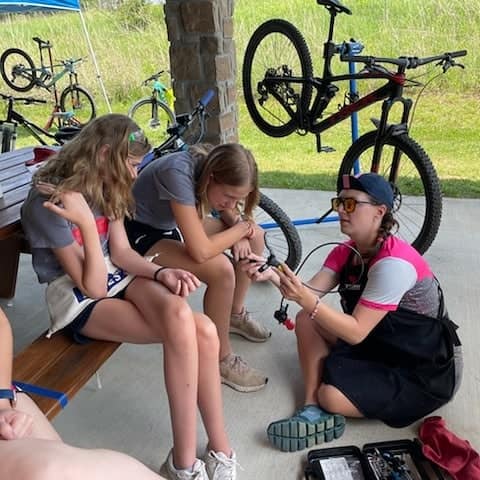 GRiT To Know Your Bike is a 2-day bicycle mechanical workshop for female NICA student-athletes, coaches, and volunteers. Participants will get their hands dirty, ask lots of questions, and wield tools of the trade as they learn basic maintenance skills from professional bicycle mechanics. Participants must have the ability to make lots of mistakes, ask the same question until they get an answer they understand, and possess a willingness to bust out their best (or worst) dance moves should they feel the need. Bikes to work on and all tools will be provided. Ladies should bring their bikes because there will be an opportunity to ride the Knucklehead Trail (on the property) Saturday afternoon. Lodging and food are included in the cost of registration for all registered participants. 2-night lodging only is available for unregistered female guardians. Male guardians will need to make arrangements for local lodging. We will be following all current CV19 protocols.
GTKYB will be held at STEM Adventure Center in Laconia, IN. Lodging provided in on-premises bunkhouse.
For additional information or to volunteer please contact vanesa@kentuckymtb.org or denile@kentuckymtb.org.