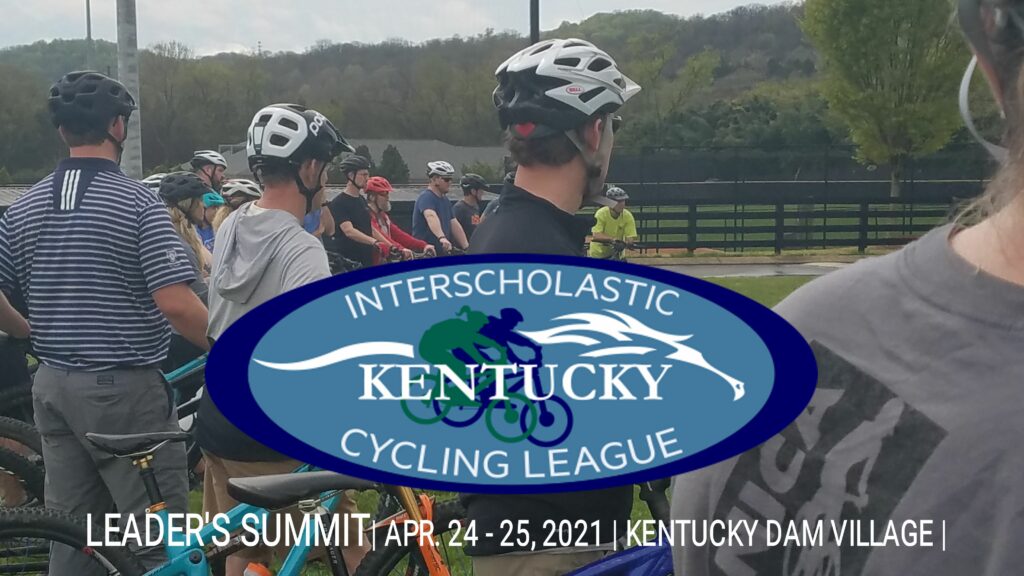 The Kentucky Interscholastic Cycling League's first annual Leaders Summit will bring together coaches —both new and experienced—to develop skills and knowledge, share strategies, and build community.
Being Kentucky's inaugural season, the focus of the 2021 Leaders Summit will be about how to establish your team, recruit coaches and new riders. The Leaders Summit will arm you with the knowledge, skills and resources available to assist you in establishing an official club sport at your local middle or high school as well as starting a composite team with independent and home-schooled student athletes.
Team formation and official registration starts this fall. Pre-season begins April 15th. In Season practices can start July 1st for non-school affiliated teams. For KHSSA club teams it starts after the official athletic dead period ends, typically around July 15th.
The Leaders Summit will have two coaching tracts; new coaches and returning (experienced)coaches . There will be OTB 101 & 201 skills certification clinics on Sunday if you are an existing coach needing those certifications. We are also offering a NICA approved 8 hour Wilderness First Aid (WFA) course on Sunday only.
Date: 4/24 (Saturday): Leadership, Risk Management and Sustainable Team Structures
Saturday's seminars cover the nuts and bolts of working with high school student athletes in the context of a NICA mountain bike club. Saturday's seminars cover basic knowledge all NICA Level 1, 2 and 3 coaches should be aware of and incorporate into their duties.
Date: 4/25 (Sunday): Race Day: Support, Structure and Success (Roundtable/Workshop) , Coach Philosophy Workshop and NICA On The Bike Skills for Coaches.
Sunday's clinic – You'll learn the NICA-endorsed training method, which includes the progressive steps needed to teach anyone (even yourself) both basic and advanced mountain biking skills. You will also learn about experiential teaching techniques, how to accommodate different learning styles, and how to create a positive learning environment for young riders. The majority of this clinic will be held outdoors, so please bring your bike and appropriate riding and safety gear for the weather.
Here is the detailed agenda: https://docs.google.com/document/d/1oJEUBEnOuWqRMj8mTdnDUp5fQeFasqMvG_RKIlY-LBM/edit
Here is the registration link through Eventbrite: https://www.eventbrite.com/e/2021-kentucky-leaders-summit-tickets-141328526427
A limited number of partial and full scholarships are available for those who need financial assistance. For more information, please contact Steve@kentuckymtb.org.
Lodging: KDVSP Home Page